Paintings from photographs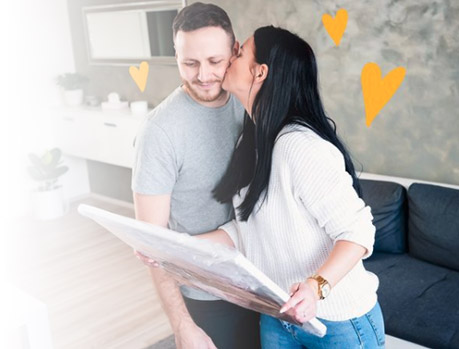 The mind is fickle, and the most beautiful moments of life can fade faster than one would like. With paintings from one's own photos, the memories can come to life again and bring a lot of joy. Just hang them up on the wall once you're done!
This time, skip the selection of our ready-made motifs, and set off on a trail, mapping all your motifs from your own past. Just simply choose whether you are more attracted to painting by numbers or diamond painting; upload the suitable photo for your order, and then just wait for your original design and equipment set created especially for your painting, from your own custom photo.
A painting, from your own photo, as a gift.
Do you want to give your closest, a truly personal and exceptional gift that, when unpacked, will impress them so much they will not know what to say? Surprise them with a painting of a photo of yours! You can either gift it as a finished painting, or as a freshly-delivered set from us. With the latter, there are actually two gifts - in addition to being a great decoration for home, the recipient also gets to be creative, have fun and relax in their free time.
Choose:
Bestsellers