Diamond Painting - Diamond Your Photo
Related products
Product detailed description
Diamond by Nubmers - from photo to sparkling masterpiece!
For those who couldn't find their pick from our ready made designs - we recommend our Painting by Diamonds Kit - turn your photos into sparkling works of art!
The process is simple: after uploading a photo, we will prepare your diamond painting kit containing everything you need for your masterpiece. Included in your kit will be a sticky, templated canvas, to which you apply marked diamonds by matching them to their corresponding symbols on the canvas; you'll surely find the included pencil handy, which holds up to three diamonds at a time, as well as a sticky tack, much like a painting pallette: so you don't lose your precious diamonds!
Suitable for anyone & everyone - with or without any previous artistic experience - a perfect gift, relaxing hobby or family activity for all ages, with a glimmering result that is sure to impress!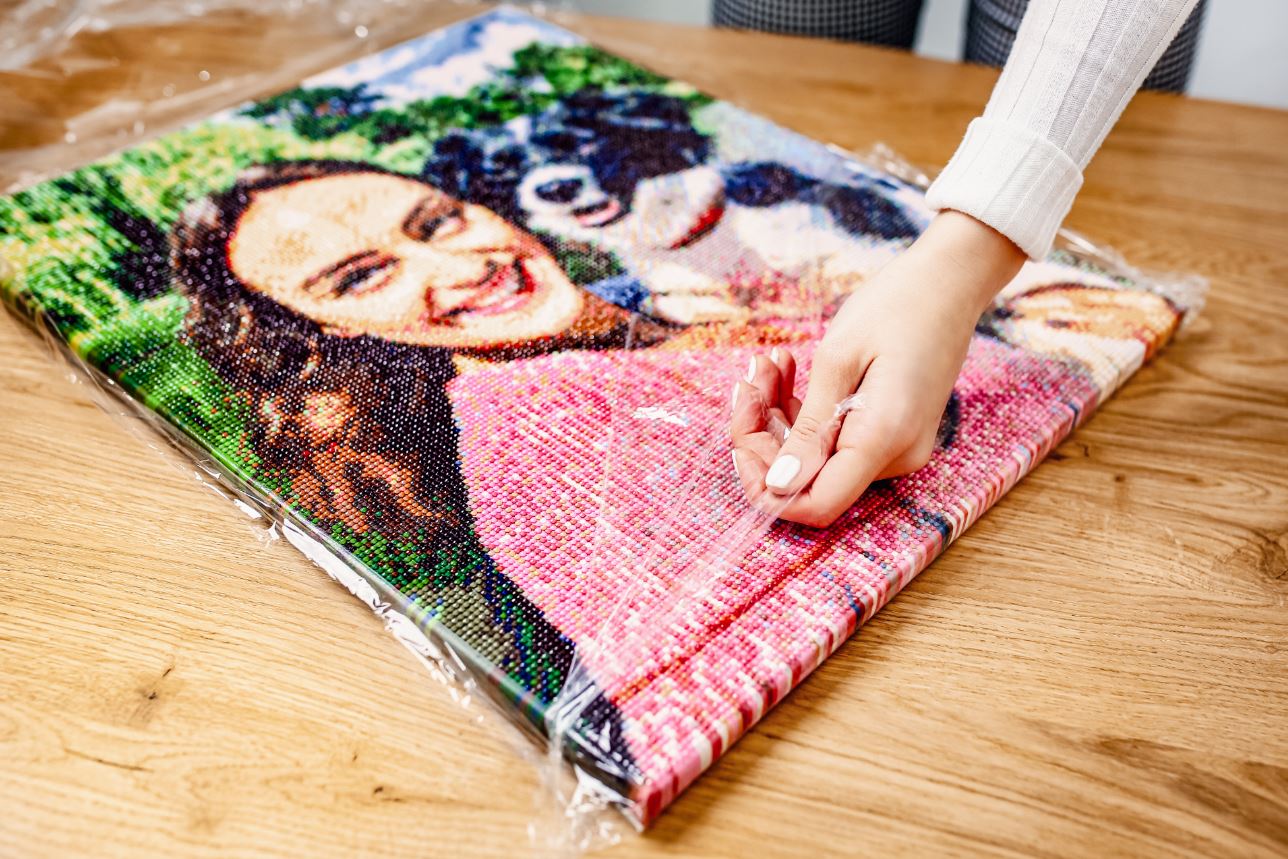 Where do I start?
Select your ideal canvas size (from 40x50cm to 80x120cm), whether to include a frame & when you would like to receive your order.
Upload a photo:

Carefully selecting the photo you would like as a numbered canvas is important, as it affects the end-result:
Your photo should be clear, large & well lit.

Any photo that is too dark, blurry, over-exposed, or contains shadows on the subject is not suitable.

Consider the proportions of your photo vs the canvas. For example, i

f you have a group photo, then be sure to pick a larger frame size to fit all subjects.

Samples of suitable & unsuitable photos can be found here.
Next Steps
Our graphic designers will prepare a mock-up of the numbered canvas from your photo.
This mock-up will be sent to you via e-mail for you to preview what the final product would look like.
If you would like to re-visit the design, then we are more than happy to provide an additional mock-up at no extra charge.

Please note that additional mock-ups replace previous ones; ie it's not possible to go-back to a design.
Additional mockups thereafter follow our pricing guide.
If we do not receive a response from you within three working days, then we shall consider the design as approved & shall proceed with manufacturing.

Otherwise upon written confirmation, we would proceed to manufacture your canvas & subsequently ship it to you!
Diamond Painting Kit contains:
a sticky canvas (optionally stretched on a wooden blind frame),
a pencil for applying diamonds to the canvas,
more than enough diamonds in each required colour.
a sticky tack for holding diamonds
a tray for keeping your diamonds organized
Diamonds - each pack of diamonds is marked with a symbol, which correspond to those on the canvas. Diamonds are roughly 2.8mm in size - quite small - a finished artwork will contain hundreds of diamonds, after all your careful work: a sparkling masterpiece!
Sticky Canvas - your canvas will already have a coat of sticky film, with a protective film on top to uncover as you're applying diamonds. Consider the optional frame, otherwise your kit includes everything you need.
Diamond pencil - As any artist would say: know your tools - our customers have told us it takes some time to master our diamond pencil! The tip has a sticky rubber for picking up & applying diamonds to the canvas. Included is a separate sticky tack for holding diamonds.
Blind Frame
(Optional)
A stretched canvas makes for easier painting & hanging once complete - highly recommended!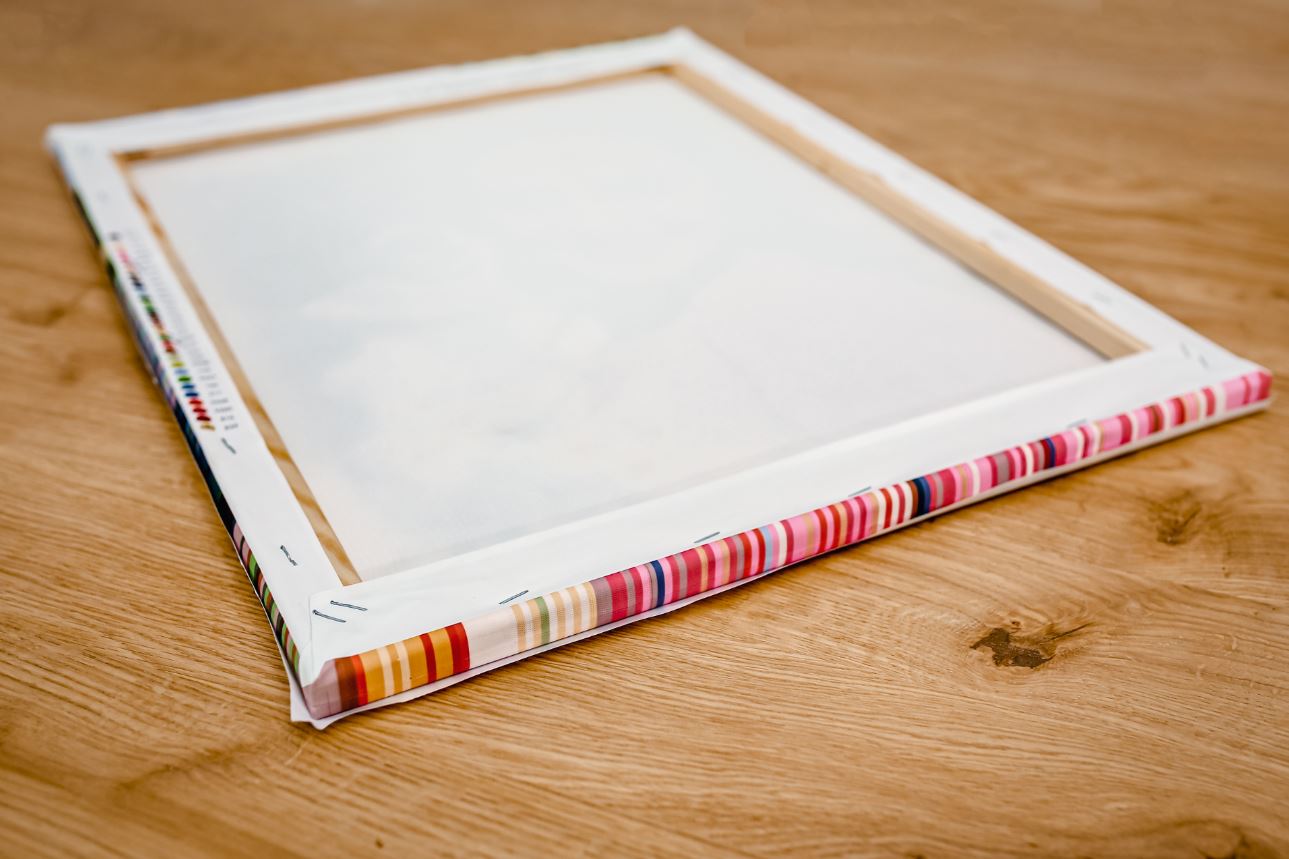 Why Love Diamond Paintings by PaintingfromPhoto?
Manufactured in Prague, Czech Republic
A simple-to-use DIY templated painting canvas
Pencil & diamonds included in kit, no additional tools required
No prior artistic experience required
Optional frame for easier painting & hanging once done
Guide included
A great family activity suitable for all ages;
A thoughtful gift or relaxing hobby for the weekends.
Once done, a sparkling masterpiece to admire for hours on end!


Shipping options
We ship world-wide, with a benefit of lower shipping rates & faster delivery for our EU Customers. Can't find your country on the list? Let us know at info@paintingfromphoto.com
With ♥ from Prague, Czech Republic.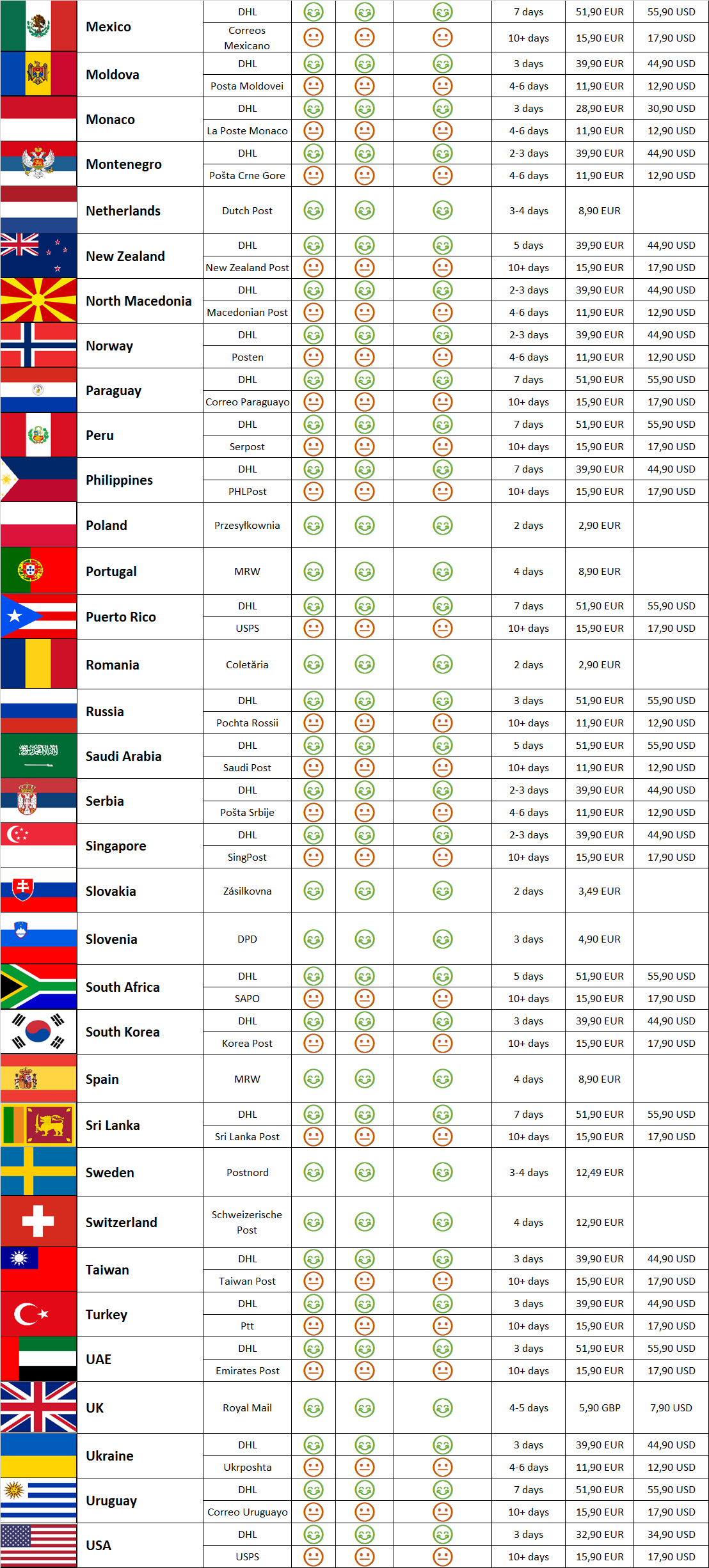 We have prepared for you here, a clear step-by-step process, of ordering a painting by numbers painting.
1. A photo to start
Prepare a suitable photo for creating your numbered canvas. Not sure? Check our guide.
2. Framed or not?
Would you like your canvas to be pre-stretched on a blind frame? More details here.
3. Send your order
Attach your photo & you're ready to send! If you're having issues uploading, submit your order & send us the photo to info@paintingfromphoto.com
4. Await design proposal
Once ready, we'll contact you with a design proposal for you to approve of.
5. Approve or Modify?
5.1 All good? Great! On to manufacturing!
We'll manufacture & (optionally) stretch your canvas, prepare the diamonds, wrap it all up & off to you it goes!
5.2 Not the right one?
Request an additional mock-up at no extra charge; please note that additional mock-ups replace previous ones; ie it's not possible to go-back to a design.
Additional mockups thereafter follow our pricing guide.
7. Show us your masterpiece!
Tag us on your social networks, and we will be happy to share your artwork with the rest of us diamond painting lovers!
#diamondpainting & #paintingfromphoto
Be the first who will post an article to this item!