When ordering painting-by-numbers sets, customers are often unsure whether to order a painting with a frame, or without a frame. Are you one of them? Read on to find out what the difference is, and choose the right one for you!
Painting for painting by numbers WITHOUT A FRAME
This is the basic, cheaper option, but customers often imagine it differently. In the painting by numbers market, it has become established that "without a frame" actually only means a simple canvas - rolled up like a carpet.
Historically, this is probably based on the fact that painting by numbers was sent only from China, and it was not worth sending paintings stretched over wooden frames for such a distance. It was too heavy, the box was too bulky, and it was difficult to protect the canvas and frame from damage during such a long transportation period. Thus, painting by numbers is commonly sold as a frameless version, as are posters, for example.
However, thanks to the fact that painting by numbers began to be produced directly in the Czech Republic, transport is as a result cheaper and safer. At PaintingFromPhoto.com, we can safely offer painting sets by numbers as framed versions.
Painting for painting-by-numbers WITH A FRAME
If you order this version, you will receive a canvas stretched taut over a wooden frame. The so-called blind, or inner, frame we use is a frame that stretches, and works as a structural support for the painting canvas. The name - blind - is based upon the fact that it remains hidden under the screen, so it is visible only from the back of the canvas. It isn't a decorative piece, rather a practical part; due to which it will not only be easier for you to paint on, but you can then hang the finished picture straight on the wall afterwards.
Do you know which version to choose? Take a look at these illustrations:
WITHOUT FRAME = JUST THE CANVAS
WITH FRAME = CANVAS STRETCHED OVER A WOODEN FRAME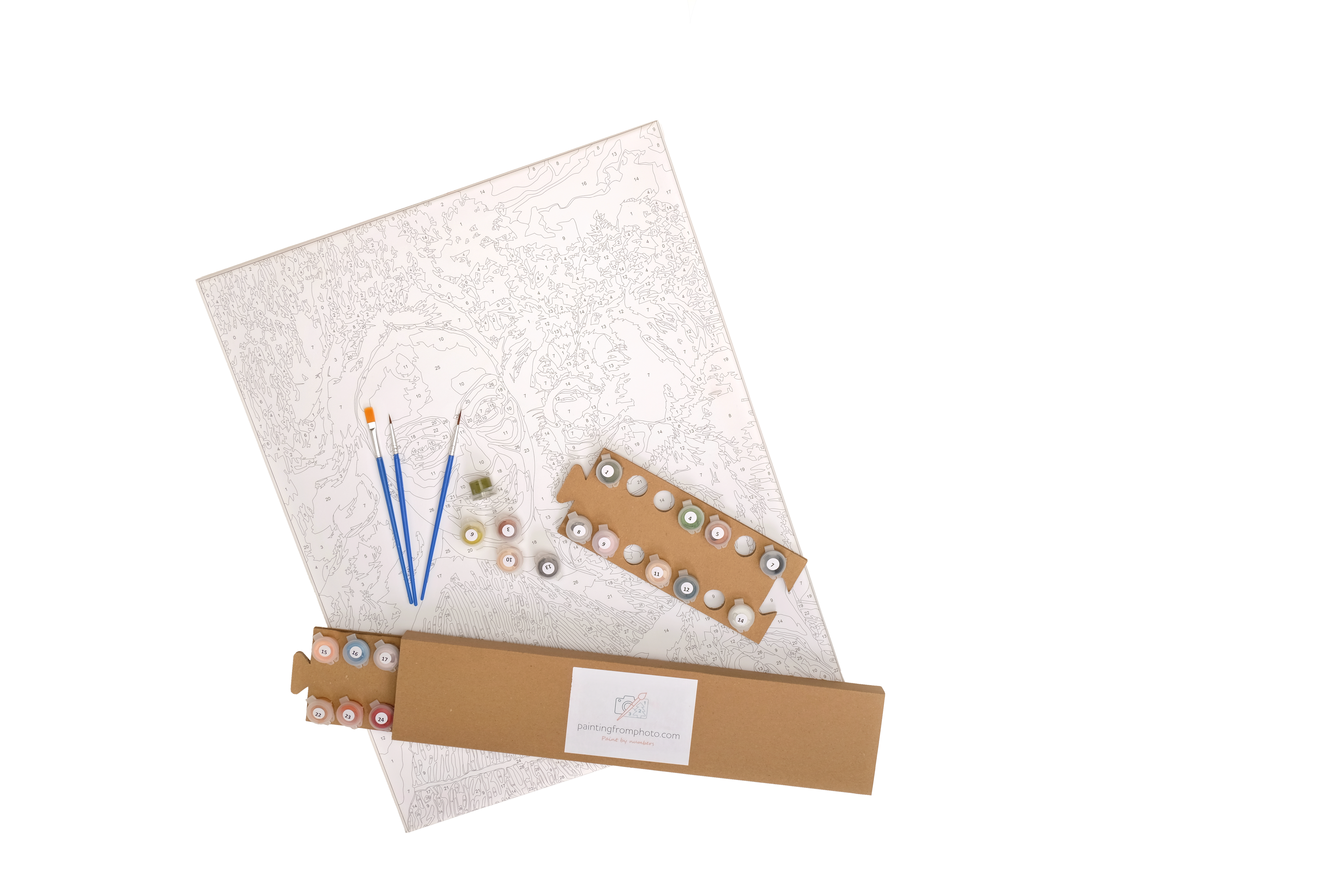 At PaintingFromPhoto.com, we consider it our obligation to not charge any extra money for stretching canvas over a frame.