Recreate your photo with a painting!
* if you have issues uploading your photo, place your order without it, & send us your photo to info@paintingfromphoto.com
Custom-made & manufactured in the Czech Republic: You just couldn't decide on a ready-made motif from our extensive selection? - do not despair! Get your own tailor-made canvas based on a photograph of your choosing. Whether you're looking for a chance at creative expression, a unique gift for your loved ones, or to create an exclusive gallery of self-painted selfies.
No questions asked – we'll manufacture your canvas, perfectly ready for you and your paintbrush!
Painting by Numbers - From Photo to a timeless art piece! 
For those who couldn't decide on one of our motifs – we recommend using your own photographs as inspiration for your next painting project! 
The process is simple: after uploading a photo, we'll prepare your painting kit, containing everything you need for your masterpiece. There'll be a templated canvas, high-quality acrylic paints & paintbrushes included. Every paint colour is individually numbered, allowing you to easily navigate your way round your canvas. We also typically recommend that you have your canvas set on a frame, as it makes painting easier and more practical.  
Suitable for anyone & everyone - with or without any previous artistic experience - a perfect gift, relaxing hobby or family activity for all ages, with a result that is sure to impress! 
Curated by professional graphic designers & manufactured in the Czech Republic, Painting from Photo aims to turn your amazing photos into works of art. From photograph to templated and numbered canvas, including all the necessary tools for your kit, and worldwide shipping. 

Where do I start?
Select your ideal canvas size (ranging from 40x50cm to 80x120cm), whether to include a frame & when you would like to receive your order.
Uploading a photo: 


Selecting the photo you'd like to use, as well as the size of the canvas, is important as it affects the end result: 
Your photo should be clear, sharp & focused.

Any photo that is too dark, blurry, over-exposed, or contains shadows on the subject is not suitable.

Consider the proportions of your photograph versus the canvas. For example i

f you have a group photo, be sure to pick a larger frame size to fit all the subjects.

Samples of suitable & unsuitable photos can be found here:
Next Steps
Our graphic designers will prepare a mock-up of the numbered canvas, based on your photo.
This mock-up will be sent to you via e-mail, for you to preview what the final product would look like.
If you would like to re-visit the graphic design, then we are more than happy to provide one additional mock-up at no extra charge.

Please note that additional mock-ups replace previous ones; i.e. it's not possible to return to previous designs.
Additional mock-ups thereafter follow our pricing guide.
If we do not receive a response from you within three working days, then we shall consider the design as approved & shall proceed with manufacturing.

Upon written confirmation, your canvas will be manufactured & subsequently shipped to you!
 
Everything @paintingfromphoto
 Our paint by number kit includes: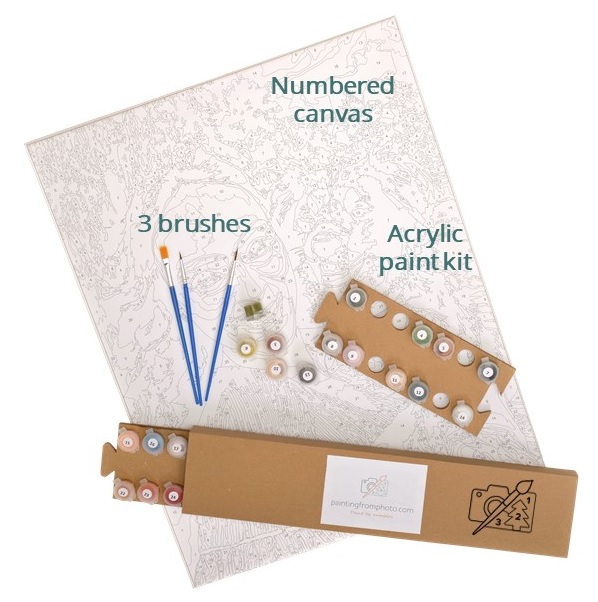 Wooden Inner Frame (Optional)
If you choose the framed version when making the order, it will not only be easy for you to paint, but after the last brushstroke you can immediately start admiring your masterpiece in its pride of place, on your wall.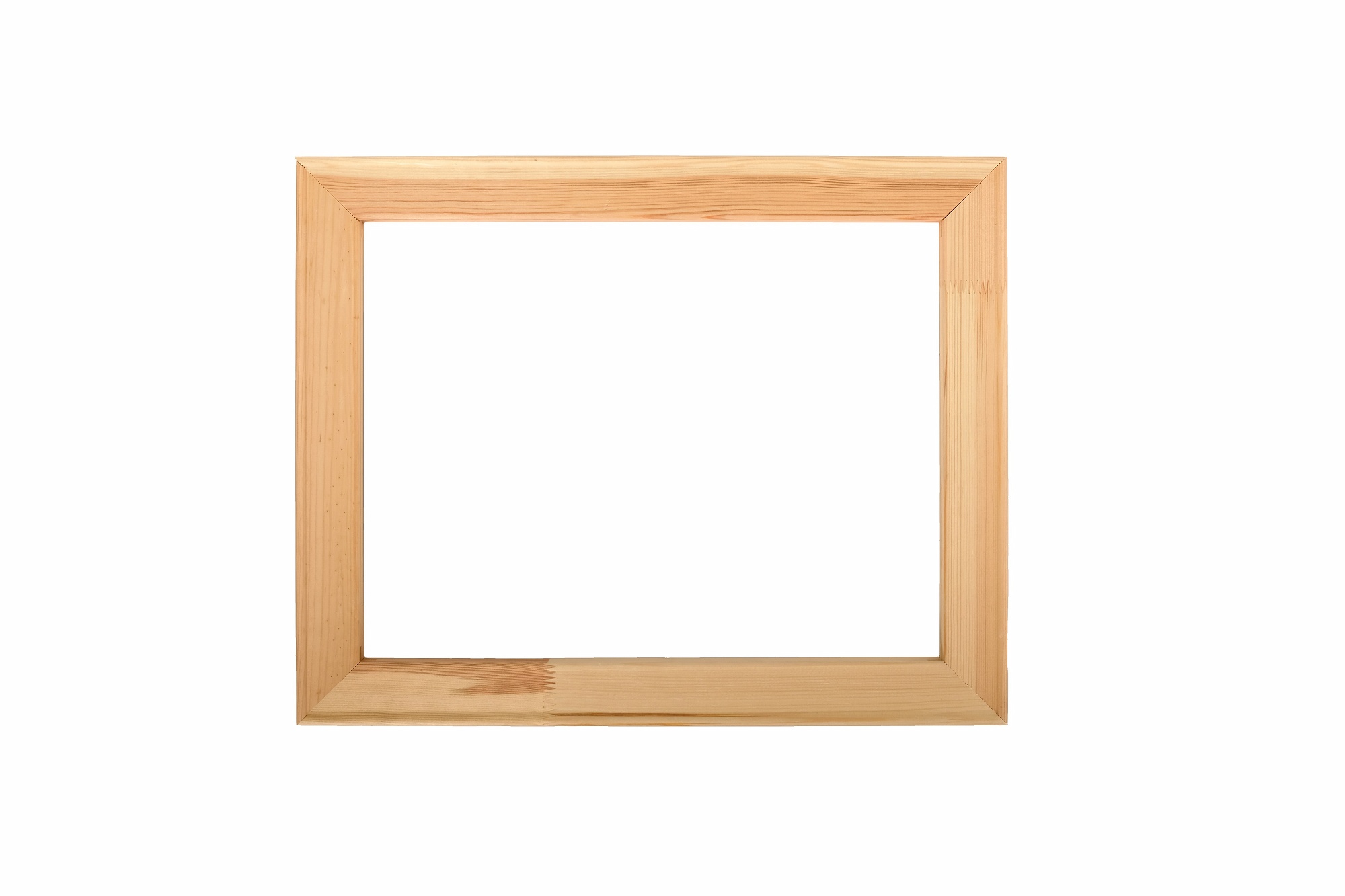 Why should you LOVE painting by numbers?
100% Made in the EU!
Escape from stress and anxiety, strengthen your concentration while enjoying a fun and relaxing time. 
You don't need any previous experience with painting, nor a knack for it. 
A great family activity! Enjoy a lovely evening with the family, painting pictures together. 
It's a fun present! Whatever the occasion for a gift, this personal gift is bound to be a success! 
You can create a personal gallery, of paintings, of your own photographs. 
It's perfect for all, regardless of age. 
Painting, an activity which could not be simpler. 
Shipping options
We ship worldwide, with a benefit of lower shipping rates & faster delivery for our EU Customers. Can't find your country on the list? Let us know at info@paintingfromphoto.com
With ♥ from Prague, Czech Republic.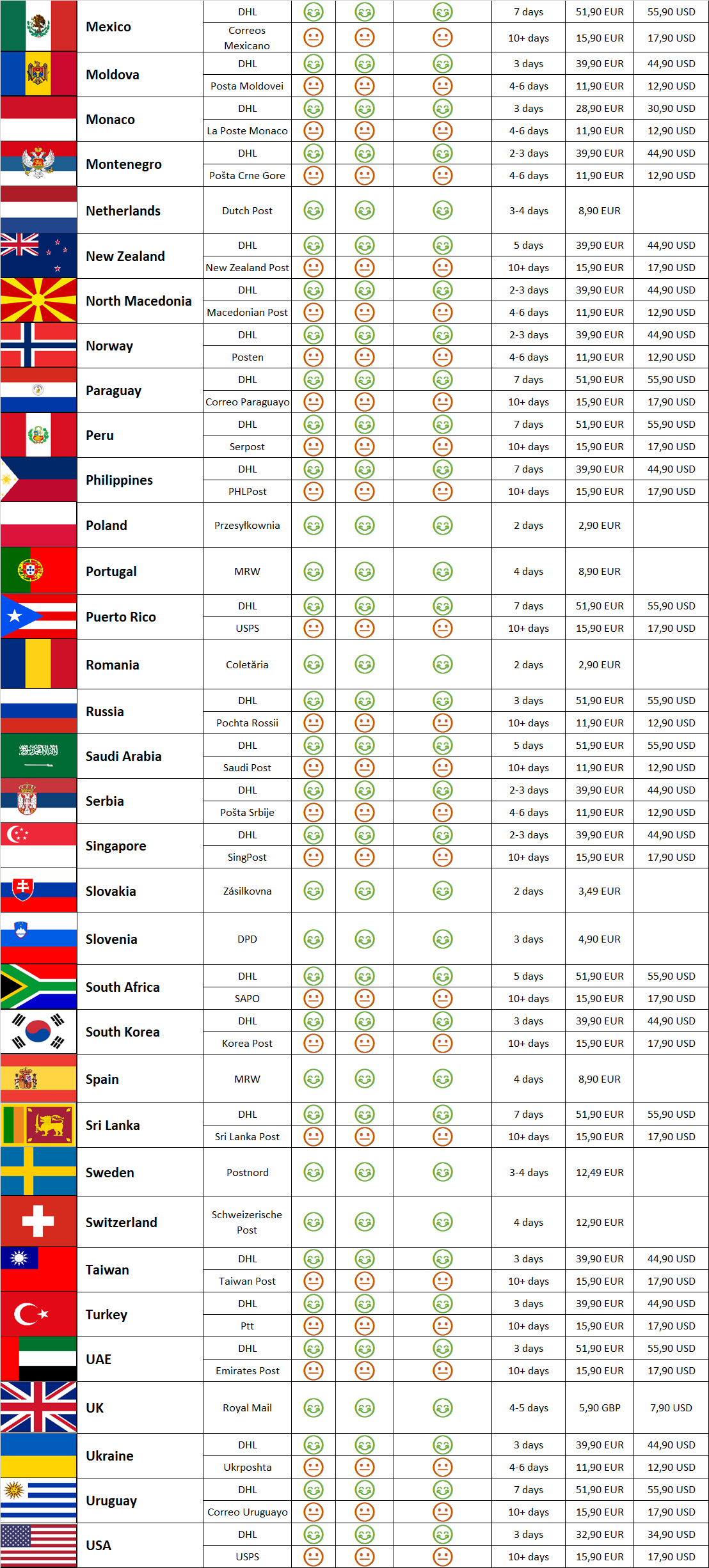 We have prepared for you here, a clear step-by-step process, of ordering a painting by numbers picture.
1. A photo, to start with...
Prepare a suitable photo for creating your templated canvas. Not sure? Check our guide.
3. Send us your order!
Attach your photo & you're ready to send! If you're having issues uploading, just submit your order & send us the photo at info@paintingfromphoto.com.
4. Await your design proposal
Once ready, we'll contact you with a mock-up for you to approve.
5. Approve or Modify?
5.1 All good? Great! Onwards to manufacturing!
We'll manufacture & frame your canvas (if you chose that option), mix the paints, wrap it all up & off to you it'll go!
5.2 Not the right one?
Request an extra graphic design mock-up at no extra charge; please note that additional proposals replace previous ones; i.e. it's not possible to return to a previous design.
Be aware - additional mock-ups, thereafter, will follow our pricing guide.
Harry Styles
Paint by Number - Recreate your Photographs!
Paint by Number - Recreate your Photographs!
Be the first who will post an article to this item!
Be the first who will post an article to this item!
Related products