Paint by Number - Louvre (set of 3)
Try your hand at becoming a painter, and create not one but several perfect pictures that are combined to form a spectacular vision! Paint over number after number, and once you've finished the first canvas, move on to the next one. Keep going till the entire artwork is filled in. It is bound to be a beautiful ornamental motif extended across several canvases. Your new artistic adventures are just a paintbrush stroke away!
Made in the EU!
Artwork sets offer you a fantastic way to enjoy painting by numbers. You get double, even triple the fun, focus, and of course, colours!
When painting, follow this basic principle: Paint over all the numbered fields with their corresponding colours (numbers on the pots). When the entire canvas has been painted, move on to the next piece. Each piece can be hung up immediately after finishing if you ordered the framed canvas sets (highly recommended)..
Want to find out more about painting by numbers, step by step? Read our GUIDE!
Our painting by number kit includes:
Numbered canvas (number of pieces and dimensions depending on order)
Set of 3 paintbrushes of varying sizes
Acrylic paints
*Number of individual items varies based on the number of pieces in your painting set. (The more pieces/pictures, the more accessories).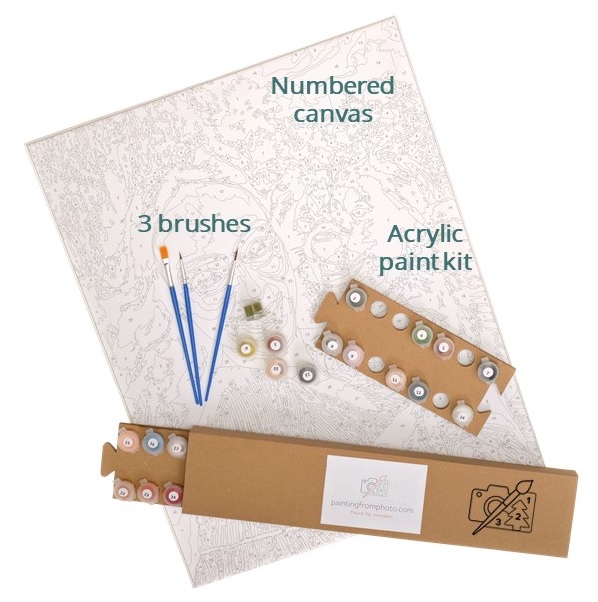 Wooden (inner) Frame (Optional)
If you choose the framed version when making the order, it will not only be easy for you to paint, but after the last brushstroke you can immediately start admiring your masterpiece in its pride of place, on your wall.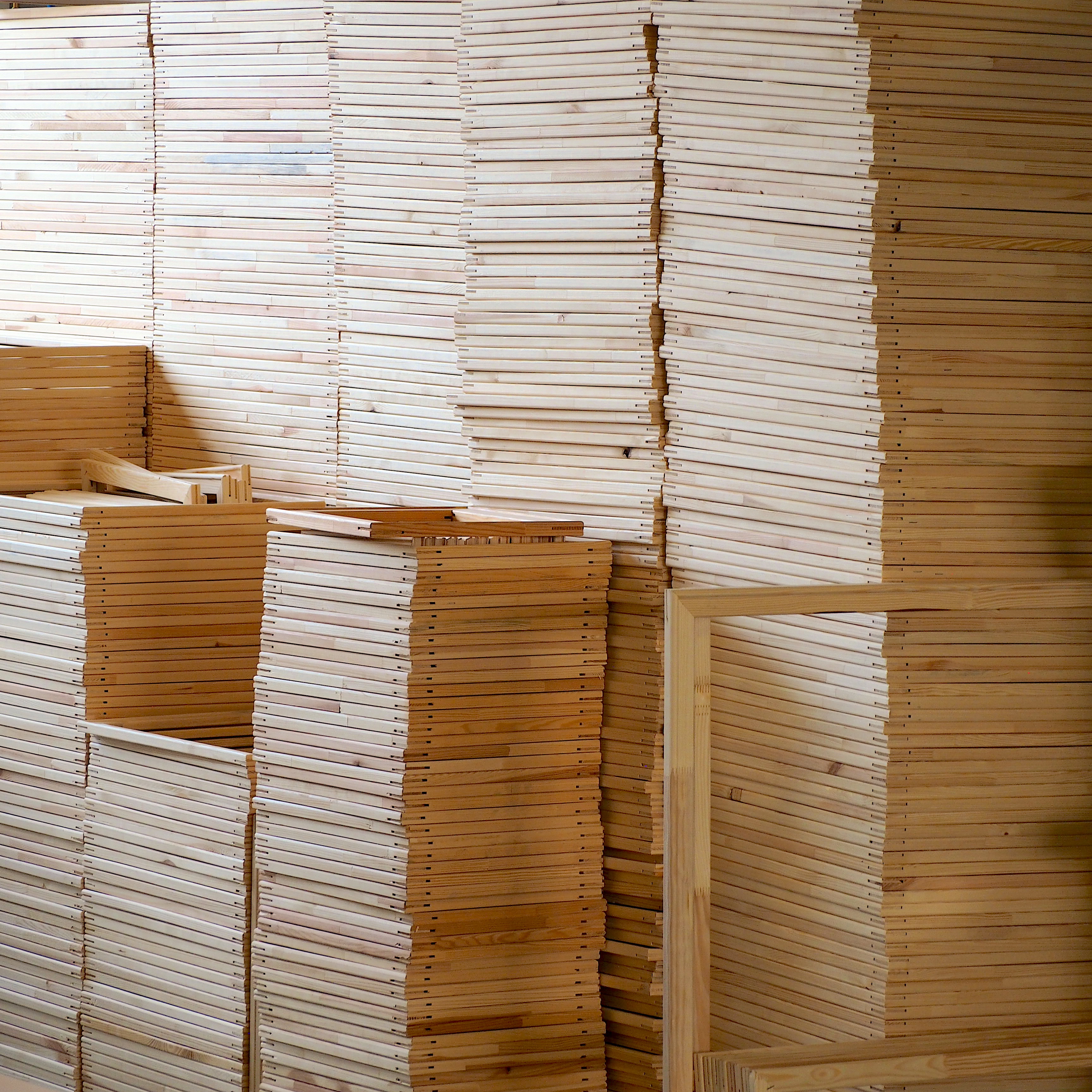 Shipping options
We ship worldwide, with a benefit of lower shipping rates & faster delivery for our EU Customers. Can't find your country on the list? Let us know at info@paintingfromphoto.com
Paintingfromphoto.com - Painting by Numbers
Be the first who will post an article to this item!
Be the first who will post an article to this item!
Related products