Paint by Number - Horse in a Stable
Related products
Product detailed description
What is painting by numbers?
Do you think you can't paint? You're mistaken! Thanks to our template painting on canvas, EVERYONE can paint a breath-taking picture. What's the secret?
Painting by numbers gives you the opportunity for an easy painting on canvas! It consists in coloring the numbered spaces in the appropriate color of the same number! The numbers thus serve as a map that will lead you safely to a stunning picture that you paint yourself. In addition, the result looks like it has been made by a professional painter. Now you can answer questions like "It's beautiful, who painted it?" with modest words - "It was me!"
Let's dust off children's coloring books by numbers and discover with us that the principle is similar to paint by numbers on canvas! But who would want to paint with crayons, when you can get high-quality acrylic paint kit and feel like a real artist? Instead of a color pattern, you will get a real canvas for painting with a design pre-drawn by fine lines and numbers for your creative playing!
Why LOVE painting by numbers?
It's an easy way to DIY paint canvas.
You will get rid of stress and anxiety, strengthen your concentration and enjoy fun and relaxation.
You don't need any painting experience or extra dexterity.
It's a great family activity! Have a nice evening with the whole family while painting a picture from the photo together.
Personalized painting can be a great gift! Whatever the opportunity to give (birthday, name day, anniversary, wedding, Mother's day, Women's day, Valentine's Day or Christmas), gift painting is always an original idea!
You can create your own image gallery from your photos.
We offer paint by numbers kits for adults, and also easy images to paint suitable for children, i.e. for everyone, regardless of age.
Paint by number set includes: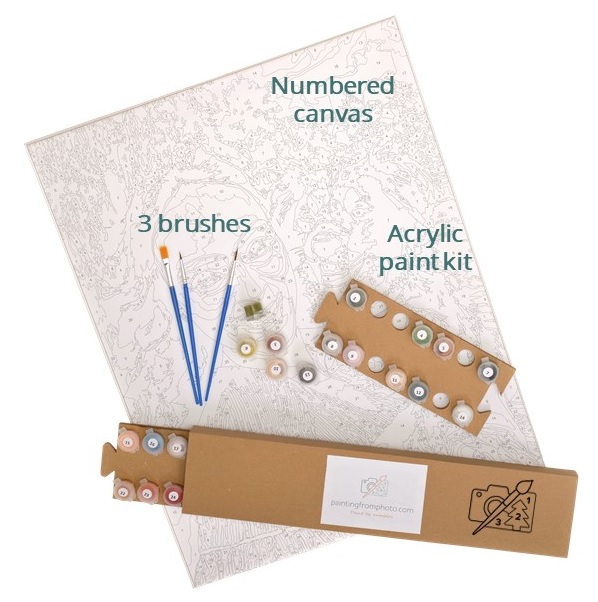 Frame – Do you want to hang the final painting on the wall straight away? If you choose a variant with an blind frame in the order, it will not only be easy for you to paint, but after the last brush stroke you can immediately start to admire your masterpiece hanging on the wall. The so-called blind frame is an optional feature that we highly recommend.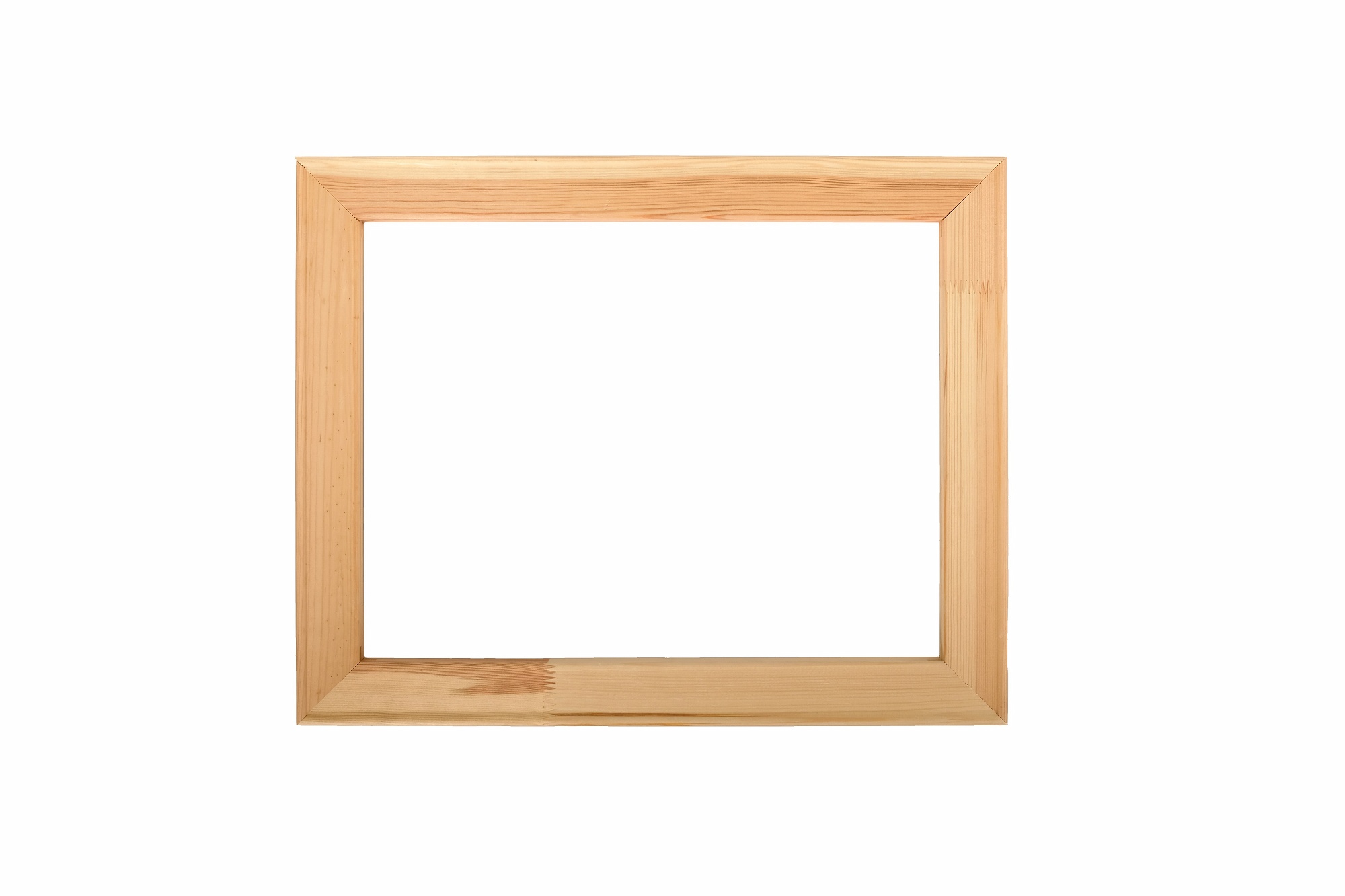 Shipping options
We are shipping worldwide from Czech Republic and especially our European customers enjoy fast and cheap shipping.
Are you missing your country on the list? Write us an email to info@paintingfromphoto.com and we will check the shipping options specifically for you.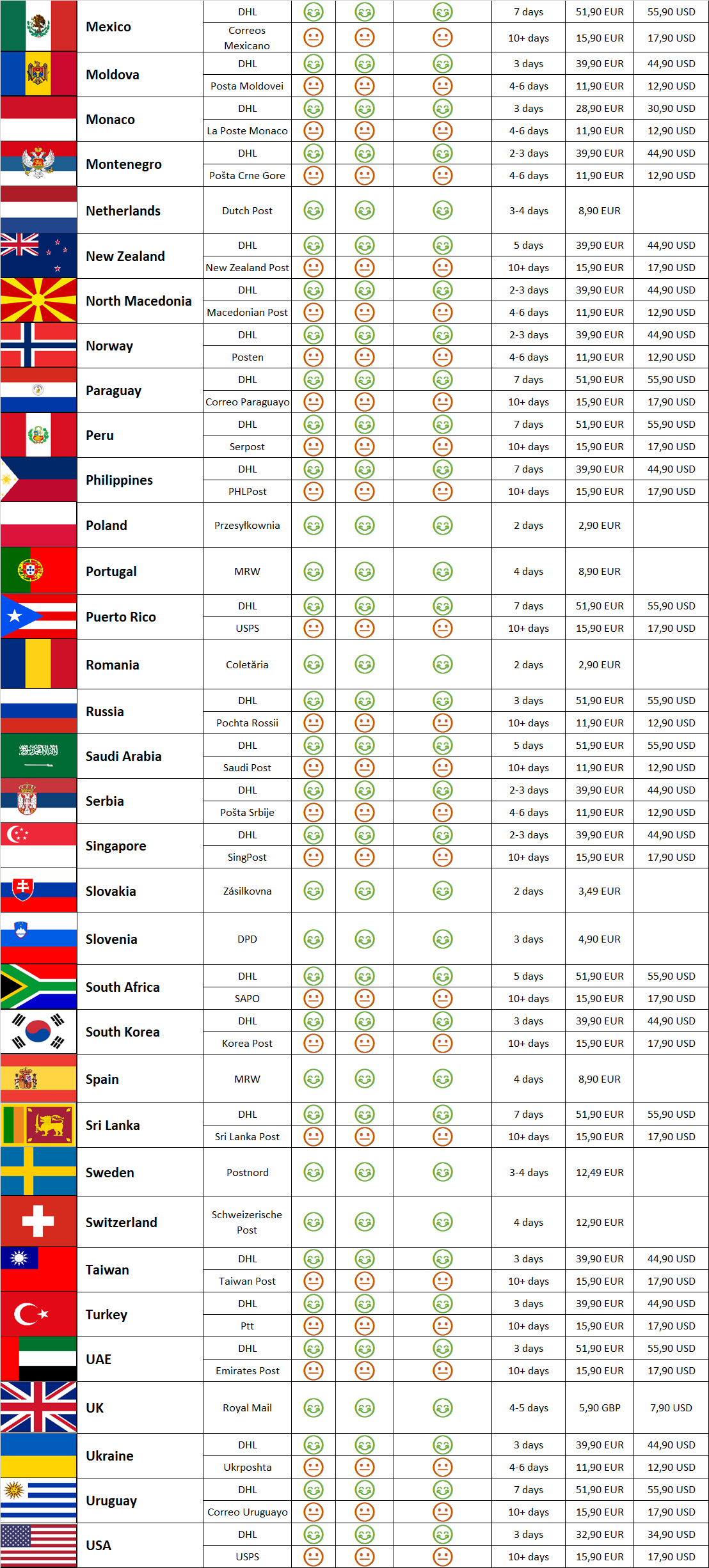 Paintingfromphoto.com - Painting by Numbers
Be the first who will post an article to this item!