What is Painting by numbers?
Painting by Numbers
The original - right where it all started; templated canvases ready to be painted, either from a photo of your choosing or from one of our existing templates, with all the necessary tools included.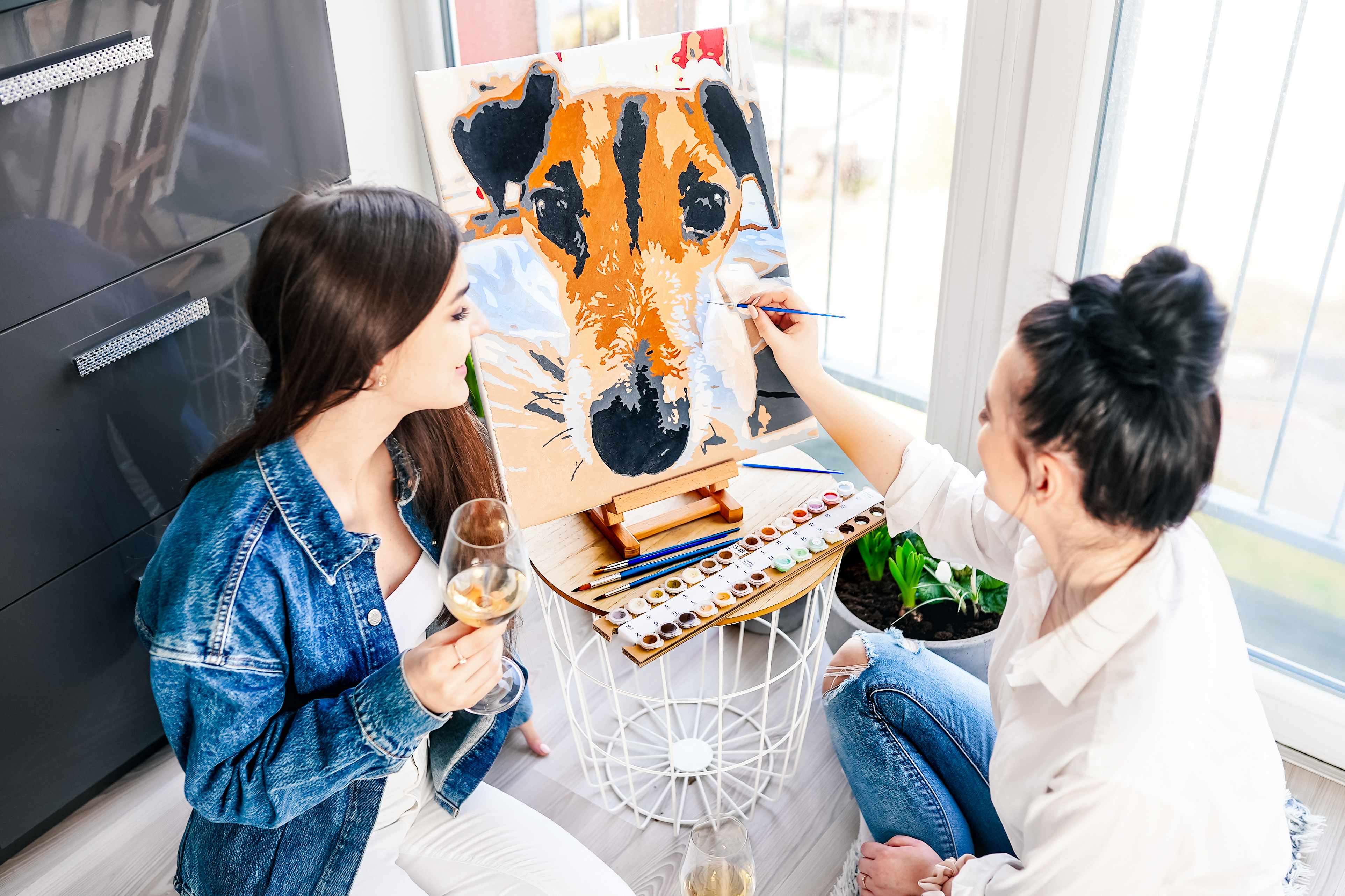 You think you can't paint? Don't be silly! Thanks to painting by numbers, EVERYONE can paint a magnificent picture. Read on, to learn what's the secret?
Painting by numbers couldn't be easier! It effectively only consists of colouring in the numbered areas, with the colour that has a matching number. The numbers thus serve as a map, that will lead you safely towards a stunning picture that you've painted by yourself. The result then bears resemblance to that of a professionally painted picture. Are you looking forward to answering questions, such as,: "It's beautiful, who painted it?" with the modest answer of - "It's me!"
So why don't we dust off the colouring books from our childhoods, and rediscover painting again with our painting-by-numbers kits? Why colour with crayons, when you can get quality acrylic paints and feel like a true artist? Instead of a colour pattern, you'll get a proper templated (with a motif, numbered and all) and prepared canvas, for your burst of creativity!
Would you prefer to hang the resulting painting directly on the wall? If you choose the framed version when making the order, it will not only be easy for you to paint, but after the last brushstroke you can immediately start admiring your masterpiece in its pride of place, on your wall.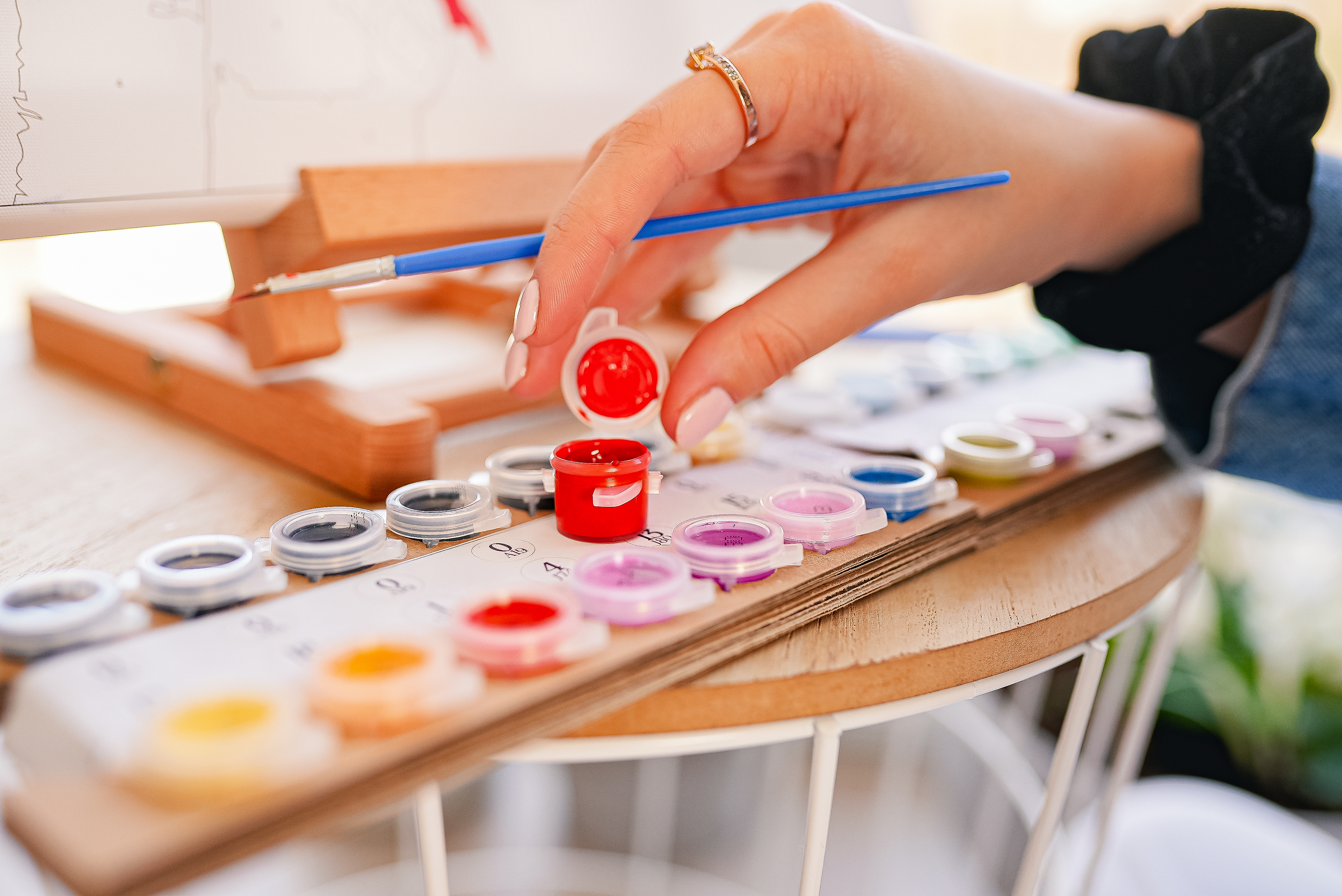 What will you need for painting-by-numbers?
A picture that you can choose from either one of our motifs, or create one from your own photographs.
Acrylic paints and brushes that you'll get as part of the whole kit.
Patience - colouring in hundreds of small areas can be quite fiddly at times, but the result will be worth it!
A clean and quiet workspace - if you don't have an easel at home, spread out a newspaper, or some other fabric, under the picture to protect the surroundings from flicks of paint.
A bowl of water for washing brushes.
Which motif to choose?
If you are only just starting painting by numbers, perhaps choose something simple to start with. This means a smaller image, a motif with larger areas and less colours to paint. Do you have more confidence in yourself? Feel free to aim for a larger canvas with a colourful and challenging motif.
Best of luck! Enjoy your painting, and don't forget to share your finished piece with us!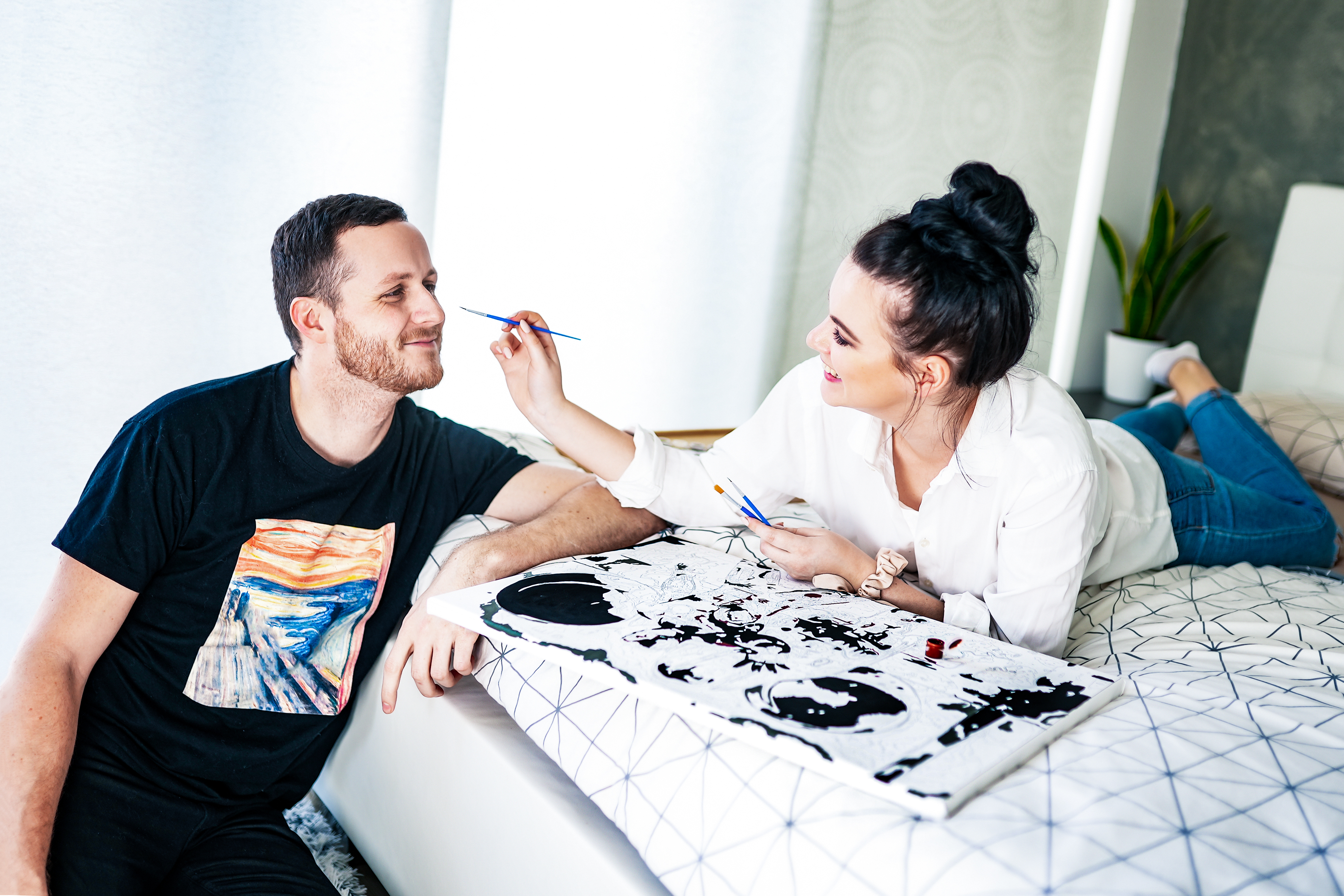 Why should you LOVE painting by numbers?
100% Made in the Czech Republic!
Escape from stress and anxiety, strengthen your concentration while enjoying a fun and relaxing time.
You don't need any previous experience with painting, nor a knack for it.
It's a great family activity! Enjoy a lovely evening with the family, painting a picture together.
It is a wonderful present! Whatever the occasion for a gift, this personal gift is bound to be a success!
You can create a personal gallery of paintings of your own photographs.
It's perfect for all, regardless of age.
Painting, which could not be simpler.