Choice of technique - Dotting Points
GRAB THE PEN AND GET DOTTING
We came up with a unique approach to creating a work of art that you won't find anywhere else. It involves a canvas that is covered with multiple blank circles in various sizes. Using the provided felt-tip pen, your task is to fill in these circles with the colours of your choice, resulting in a beautiful painting. As you will see, it is an effortless process that yields fantastic results.
I want to get started
Find out everything you need to get creating art
WHY LOVE DOTTINGPOINTS?
Dotting is actually a great activity to do with a group of people, be it your partner, kids, or friends. You can all have a felt-tip pen and start filling in the circles. The more people you have, the more quickly you can move on to the next dotting project as you'll all be having a blast and won't want to stop at just one picture.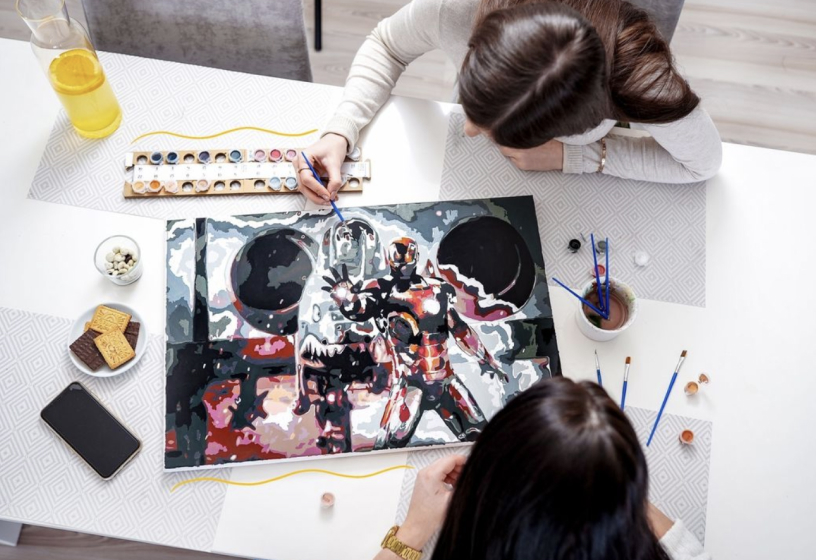 Dotting is a convenient technique to take with you on the go, as it's very easy to start and stop quickly. The set consists of just a canvas and a felt-tip pen, making it so compact that it fits in any suitcase, bag or briefcase.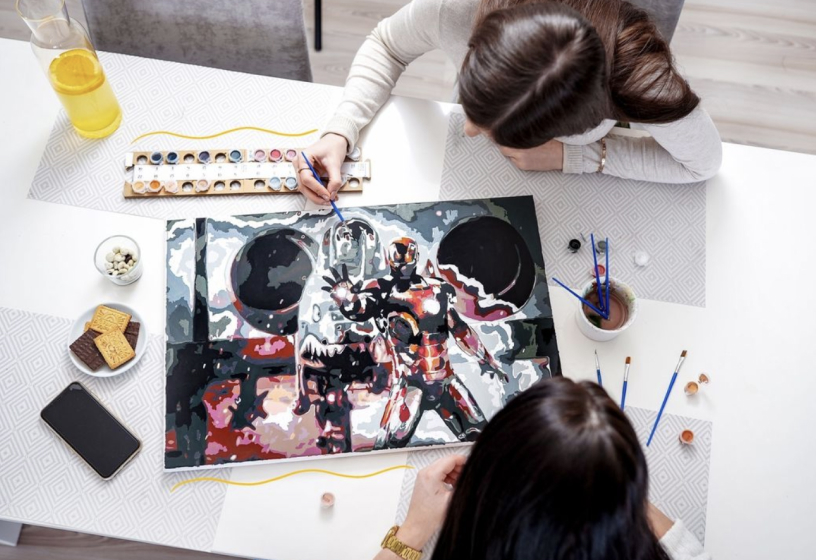 It couldn't be any easier
Just a felt-tip pen and a canvas. No stained fingers or spilled rhinestones. Just you, the pen and the canvas.
Wooden frames
We produce straight onto frames, so all you need is a nail on the wall to hang your work.
Various sizes
We have several sizes! From a teeny 20 x 30 cm to a giant 80 x 120 cm.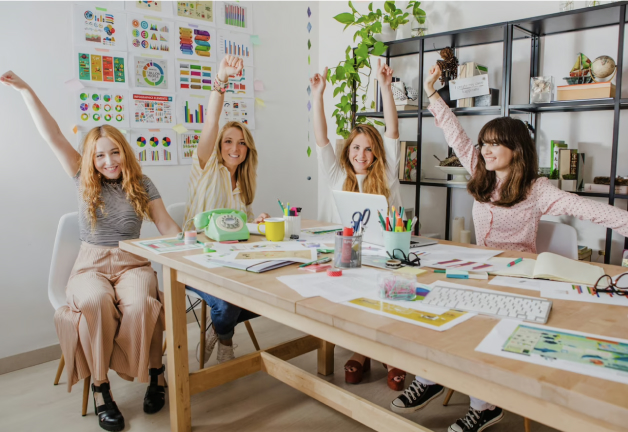 WHAT YOU'LL NEED

1. A picture, that was either chosen from our selection of motifs, or made based on a photo of your own.

2. Special felt-tip pens which we selected because they are the best for dotting. You'll receive them as part of the package.

3. Patience - colouring in thousands of circles can be quite fiddly, but the result will be well worth it!

4. A clean and and quiet workspace - find a time and place, where it will be just you and your painting. Enjoy it to the fullest.

5. A candle, radio, scented diffuser... Set the mood for relaxation and get started!