Paint by Number - Sailboat at Sunset
Custom-made & manufactured in the Czech Republic:
Anyone can paint a breathtaking piece with our templated canvases. You'll have all the tools at your disposal, the canvas included (can be optionally stretched over a frame)! Painting By Numbers offers a variety of categories to choose from, whether you're looking for the perfect gift, a relaxing hobby for the weekends, or you're simply an artist at heart looking for creative expression.
Never picked up a paintbrush? Mixing the colours, picking the right paintbrush, sketching, oil or acrylic?
Don't worry, we're here to help with that. Our templated and numbered canvases (optionally stretched over a wooden inner frame), prepared colours and brushes, take out all the guesswork when it comes to painting by numbers. Each symbol on the canvas corresponds to a specific colour, these will help you create a work of art that matches those from professional artists.
Canvas, high-quality acrylic paints & paintbrushes included.
Everything @paintingfromphoto
Paint by number set includes: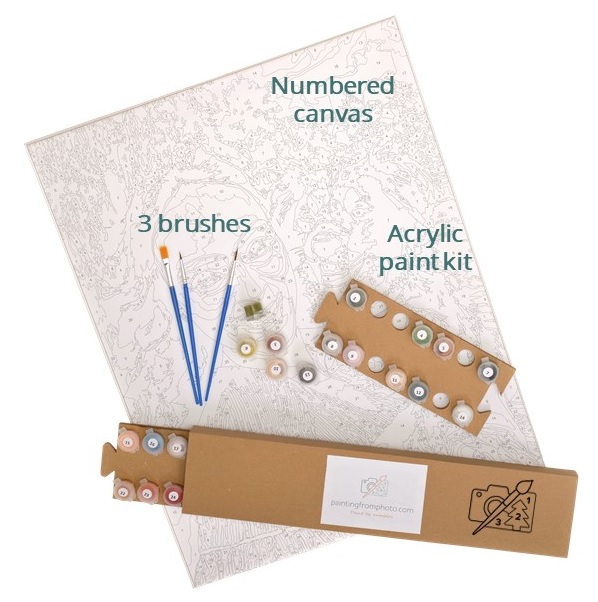 Wooden (inner) Frame (Optional)
A stretched canvas makes for easier painting & enables you to put up your picture once complete. - highly recommended!

Why should you LOVE painting by numbers?
100% Made in the EU!
Escape from stress and anxiety, strengthen your concentration while enjoying a fun and relaxing time.
You don't need any previous experience with painting, nor a knack for it.
A great family activity! Enjoy a lovely evening with the family, painting pictures together.
It's a fun present! Whatever the occasion for a gift, this personal gift is bound to be a success!
You can create a personal gallery, of paintings, of your own photographs.
It's perfect for all, regardless of age.
Painting, an activity which could not be simpler.
Shipping options
We ship worldwide, with a benefit of lower shipping rates & faster delivery for our EU Customers. Can't find your country on the list? Let us know at info@paintingfromphoto.com
With ♥ from Prague, Czech Republic.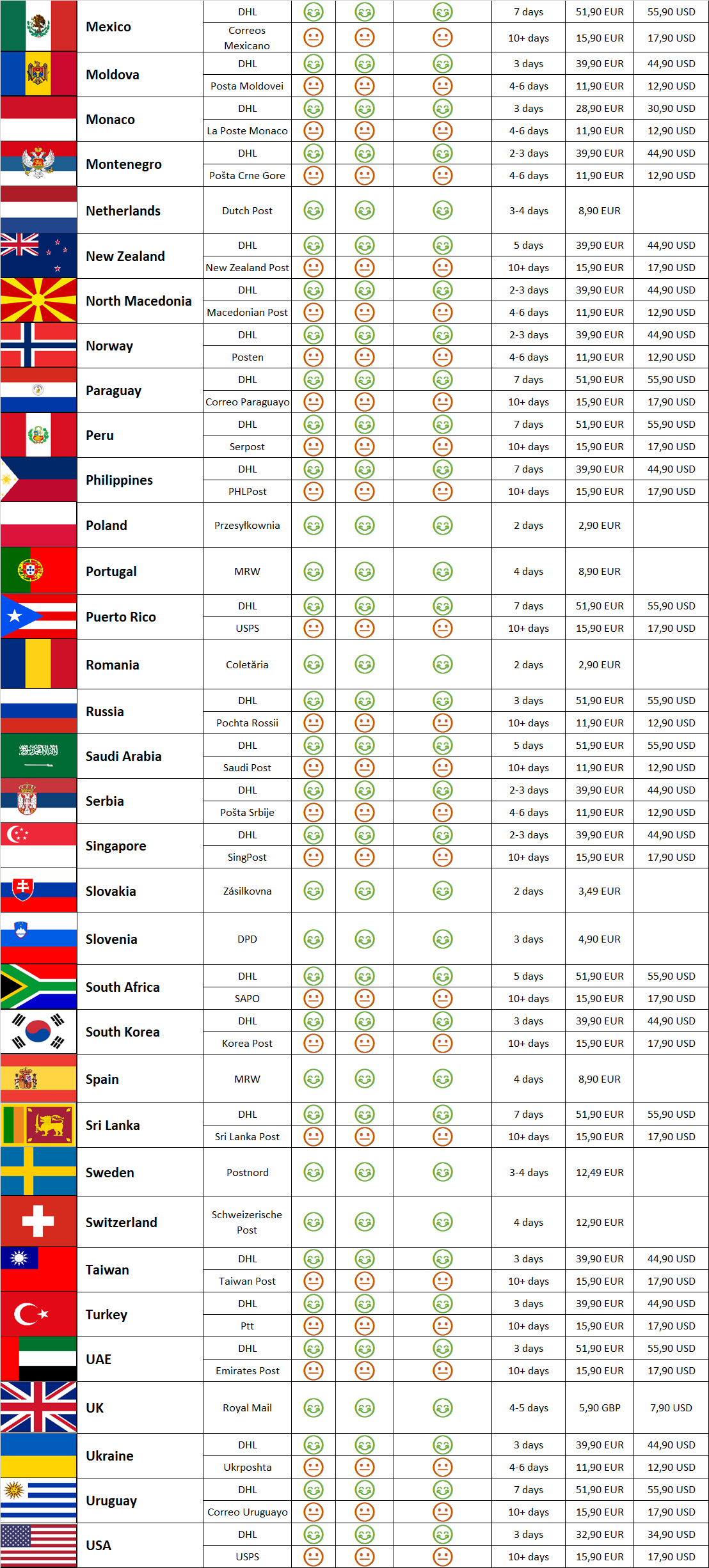 Category

:

Painting by numbers - Nature
Color

:

Beige, Red, Light orange
Creativity timeline

:

Ready in a couple of days
Design style

:

Romantic
For whom

:

Grandparents, Adults, Man, Mum, Partner
Level of difficulty

:

Easy (200 - 1000 fields)
Number of colors

:

20 or more colors
Orientation

:

Landscape
Recommended for

:

Living room, Office, Bedroom
Technique

:

Painting
Type of template

:

Painting
Contains

:

Canvas, acrylic paints, paint brushes (3pcs)
Paintingfromphoto.com - Painting by Numbers
Be the first who will post an article to this item!
Be the first who will post an article to this item!
Related products