If you adore creative hobbies that produce amazing results, go no further than our fuse beads which require no specific skills or expertise! You might still have memories of this childhood activity when you would arrange colourful beads according to a template of some picture....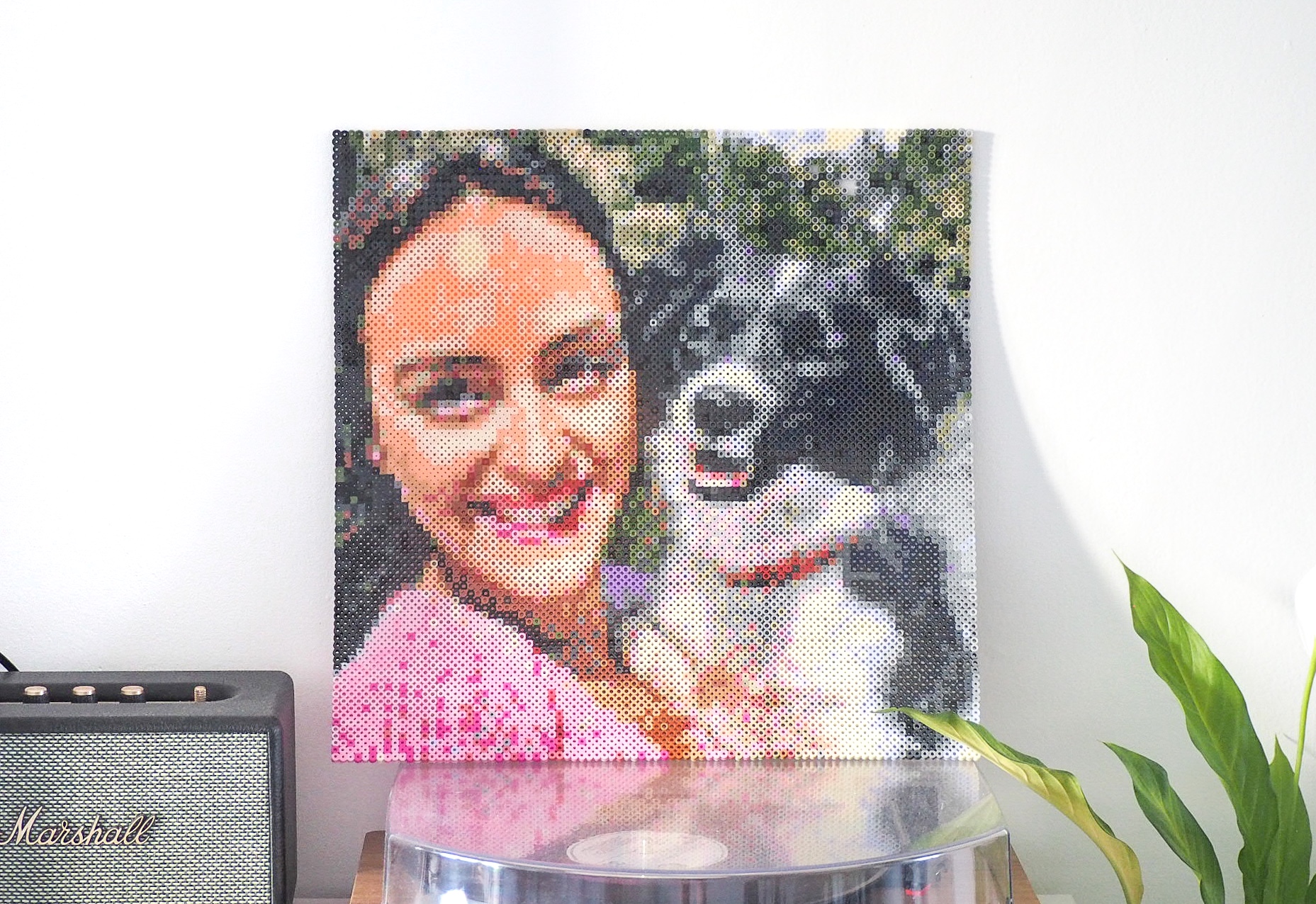 Today, this art is making a remarkable comeback, attracting more and more enthusiasts throughout the world who are using it in various forms. At paintingfromphoto.com we bring you the opportunity to create an entire artwork using fuse beads, with the constant companion of our detailed guide! You can pick your next project from our motifs or even have a custom set created just for you based on a photo of your own! Our fuse bead kits come with instructions and templates already and include all of the practical instruments you'll need to accomplish your artwork effectively and with minimum stress.
Do you want to get started right away? Order your first kit, grab your tweezers, and start crafting with your fuse beads! An eye-catching plastic mosaic artwork will be the culmination of your hard work, instantly enlivening any space!
How to go about it?
Once you've completed your order, your kit will come with everything you need to get started on your masterpiece right away. All you'll need is your own iron.

Using the available pegboards, this inventive approach involves placing tiny plastic beads in their respective places. As a tool, a visual pattern template will be provided; It'll be labelled with symbols, and intended to be cut out. These will ensure that you always know the precise location for every single bead.
Once the beading is finished, just glue the sections together and iron the beads over the baking paper with your iron. The heat will gradually soften the plastic beads and fuse or melt them together neatly. The end result is a creative work of art in the form of a solid colour mosaic to your liking. Do you want to know exactly what's in store for you? Take a look at our step-by-step instructions.

Which motif should I choose?
You could pick a certain motif from our collection, which includes cute children's motifs, animals, characters from popular films, and various interesting locations from across the world. If you're stuck for options, email us any photographs of yourself, and we'll create a custom fuse bead project for you. You can then immortalise your most beautiful moments in life, gift them to someone, or keep and display them on a shelf at home!
With our fuse bead sets, you'll have a lot of fun, unwind, and at least for a time stop fretting about other things. It's a great hobby for kids as well since it helps them hone their fine motor skills and improve their ability to focus.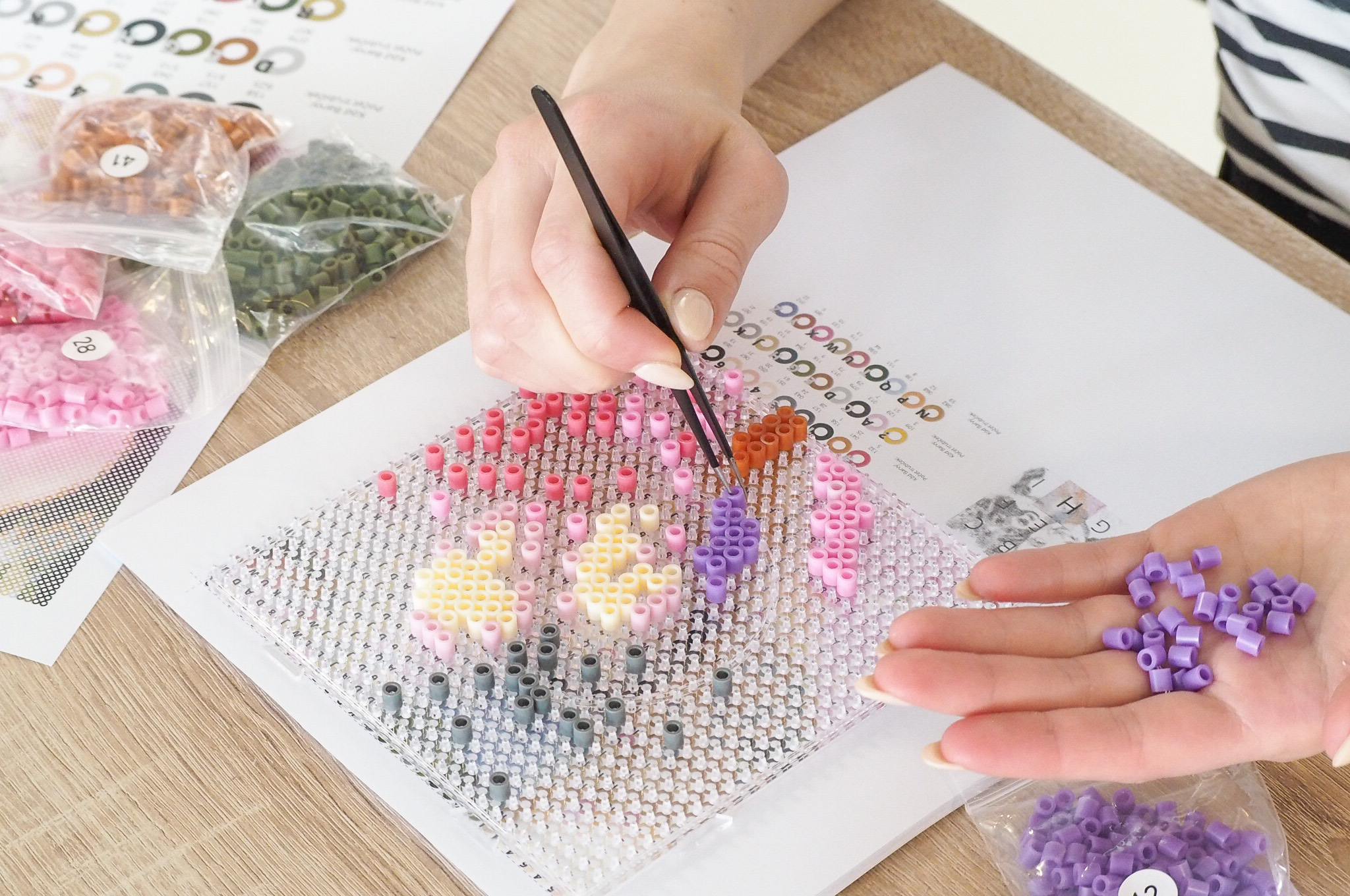 Why love our PaintingfromPhoto FUSE BEADS?
Made in the EU

– dependable and prompt delivery to you!
You do not need previous expertise with creating or any specific ability or talent to produce great art.
Beading an excellent way to relieve stress and anxiety. Let's have some fun!
It's a wonderful family activity. Enjoy a laidback evening at home as your kids put together the sections whilst the parents iron together the finished result!
Fuse beads are a unique present idea. You could gift an entire set, with which your loved one can create a picture themselves, or even just gift a finished artwork!

The completed fuse bead artwork will instantly breathe new life into any area, and the miniature motifs also make excellent kids' toys!