Diamond Painting - White Heron (set of 3)
Discover the allure of breathtaking decorations and create the perfect picture set composed of hundreds of little shiny rhinestones! Place diamond after diamond on glue-based canvases printed with symbols, and marvel at the colour play your selected motif brings to life. Hang the paintings next to each other on the wall once you've finished all of their elements and admire your work! Diamond-painted sets also wonderfully glimmer in the light!
Made in the EU
Picture sets offer you a new way of enjoying diamond painting.
They are double or even triple the dose of fun, leisure, and, not least, many sparkling rhinestones.
When creating, follow this basic principle: cover over all the symbols on the pre-printed canvas with their matching diamonds. After dipping the diamonding pen (included in your set) into the sticky tack, swiftly pick up the diamonds from their trays and set them onto the canvas.
When the entire canvas has been coated with diamonds, move on to the next piece. Each piece can be hung up immediately after finishing, if you ordered the framed canvas sets (highly recommended).
Get the whole family involved in creating multi-piece motifs! Everyone can do their share of diamonding, and once completed, you can stand back and admire the brilliant spectacle you've produced, a work of art bound to shine on any blank wall.
Want to know how to diamond, step by step? Read our GUIDE!
Our diamond painting kit contains:
a glue-based canvas (optionally stretched over a wooden (inner) frame); size and dimensions depending on order.
a pen for applying diamonds to the canvas,
more than enough diamonds, in each required colour.
a sticky tack for holding diamonds put.
a tray for keeping your diamonds organised
Labelled packet of 2.8mm sized diamonds. Colours and shades as per chosen motif.
*Number of individual items (diamonding pens, trays, tack) varies based on the number of pieces in your diamonding set. (The more pieces/pictures, the more accessories).
Wooden (inner) Frame (Optional)
A stretched canvas makes for easier painting & enables you to put up your picture once complete. - highly recommended!
When working with diamonds on your framed canvas, we recommend using a book or chopping board, for example, to prevent creasing or crumpling the canvas – and thus the painting - too much. Another option is to add our LED pad to your basket, which reduces this risk, and additionally perfectly lights up the symbols on your canvas so that they're more visible.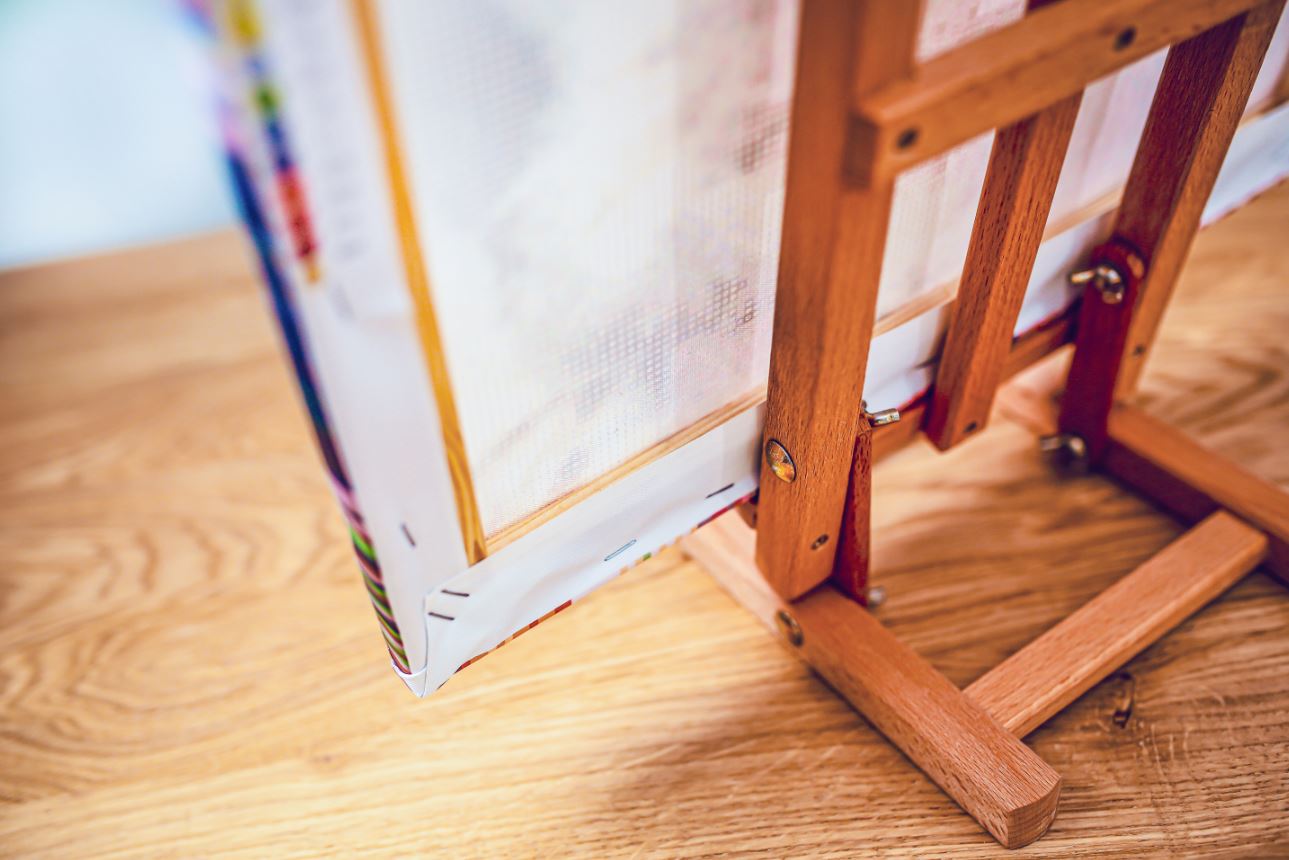 Shipping options
We ship worldwide, with a benefit of lower shipping rates & faster delivery for our EU Customers. Can't find your country on the list? Let us know at info@paintingfromphoto.com
Paintingfromphoto.com - Diamond Painting
Be the first who will post an article to this item!
Be the first who will post an article to this item!
Related products