Paint by number
Paint your own photo by number! Thanks to our own software that we developed, we can turn your photos into paint by number canvases. With our product, you don't have to be an experienced painter and yet you will create an awesome artistic masterpiece.
We are the manufacturer! #madeinEU #NOTmadeinChina
We are not like the others. There is absolutely no reselling of Chinese products (as is unfortunately common on the market)! We are manufacturing the products ourselves in Prague, Czech Republic, member of European Union. Therefore, our shipments do not have issues with customs.
Paint by number set includes:
Numbered canvas – high quality canvas with numbered spaces matching with your acrylic colors
Acrylic colors – the colors are packaged in small plastic pots and they will be mixed specifically for your picture. The colors are high quality, there is no need to mix them with water.
Instructions and numbered pattern – simple instructions to help you paint your own picture by number
Brushes – our sets include a few basic paint brushes of different sizes. They will be just fine for your picture.
Frame – so-called blind frame is an optional feature. If you order your paint by number on a frame, we will stretch the canvas on a good quality wooden frame so that your painting will become a true art. We recommend!
Still not clear what frame are we talking about? Perhaps this video that we created few years ago will help you: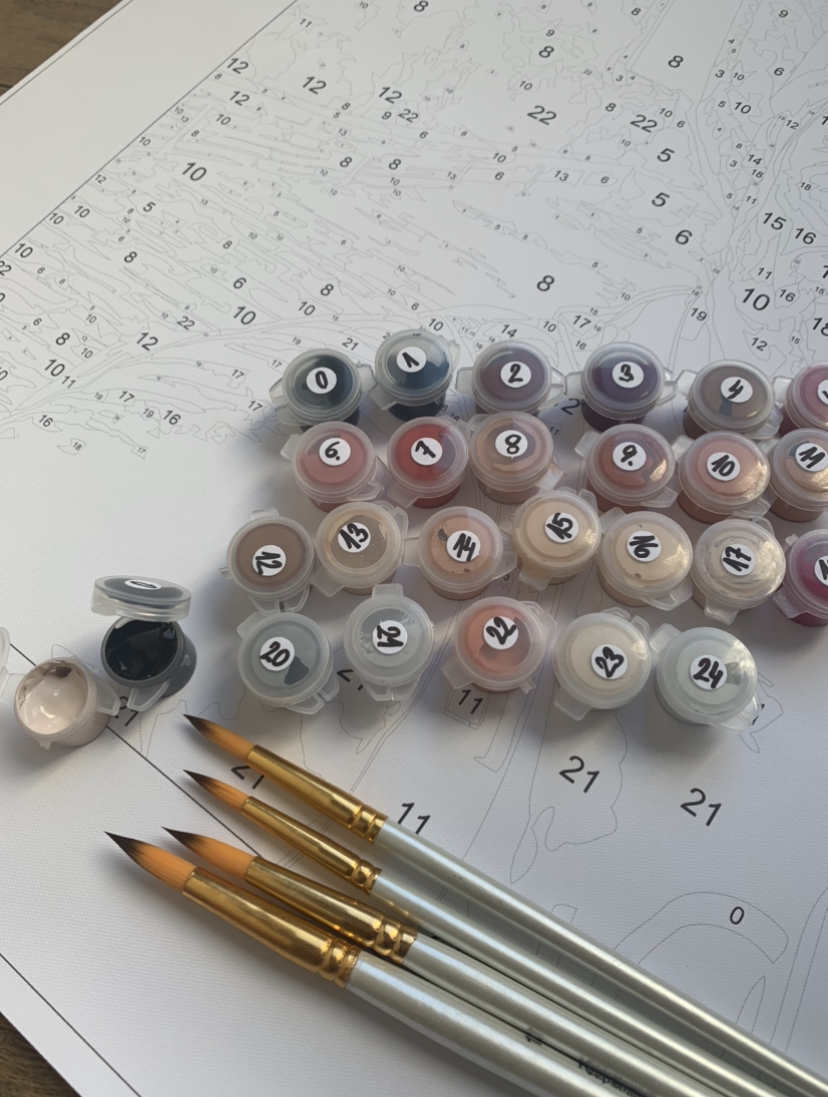 How to order your paint by number set on our website
Select your painting size, we are currently offering 40x50cm, 40x60cm, 50x50cm, 60x80cm, 80x100cm and 80x120cm
Select whether you would like your picture stretched on a frame or you will settle with canvas only
Upload your selected picture. If you are not sure about the best picture for paint by number, you can send to our email info@paintingfromphoto.com more pictures and we will be happy to help you select the best one for paint by number.
Send your order and pay online for your picture (our payment gate accepts MasterCard and Visa)
If you are not sure what photos are the best for paint by number, have a look on the chapter below where we are showing some examples.
You will receive a graphical layout how your painting will look like when finished and we will be awaiting your approval. If you do not like the graphical layout, please send us a different photo.
After you approve the graphical layout, we will start manufacturing and send you the picture within 20 days (if you ordered express dispatch, it will be shipped to you on the next day).
For communication, we prefer English, Czech, Slovak and Polish. But we will try to communicate in whatever language you prefer.
Shipping to your country
Carrier: as you select
Usual time to delivery: as listed in the details of the selected delivery method to your selected country
Price of shipping: depending on your country and selected carrier
Tracking number: Yes
How to select the best photo for paint by number
When selecting the size of your painting, you should consider the number of persons on your photo. Here is a graphic that might help you:

Pictures taken from close distance are well suitable for small sizes. If there is a full body on your photo, we suggest bigger sizes. The bigger the faces on the photo, the better.

What to avoid when selecting your photo:
The photo should not be blurry, too dark or too exposed.
Persons on the photo should not have small faces – it is too difficult for our software to transfer such small areas into properly detailed patterns.
Photos with too many persons – such photos usually have too small faces.
Photos with shadows (especially shadows over faces) are not really the best.
Examples of unsuitable photos: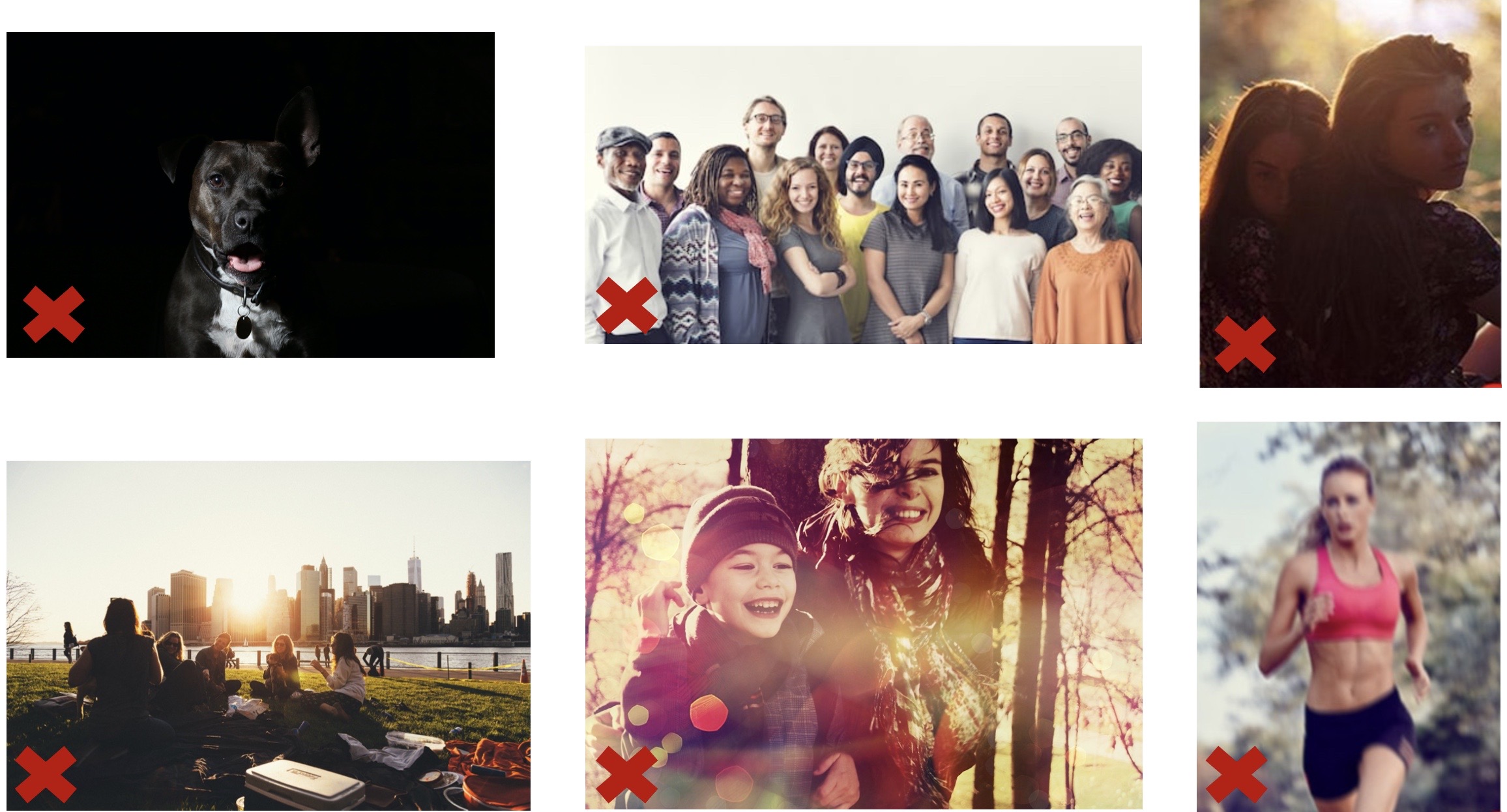 Examples of suitable photos: