Fuse beads in a contemporary style: Try something new this time.
Do you enjoy engaging in a wide range of creative activities at home? Then you should not underestimate fuse beads. It's a great recreational activity that will keep you occupied for quite some time. Not only can you expect to have fun while crafting, but also have a fabulous end result.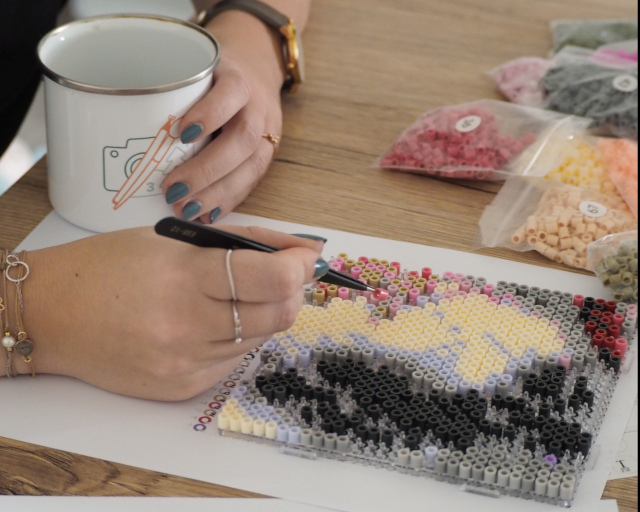 Relaxation and great fun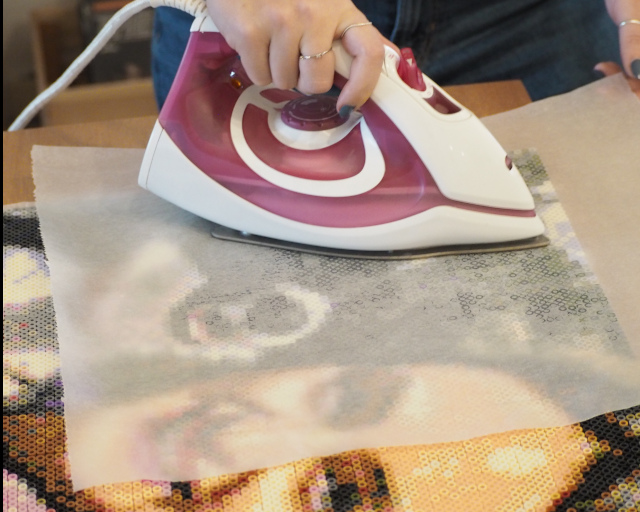 Ironing a little differently...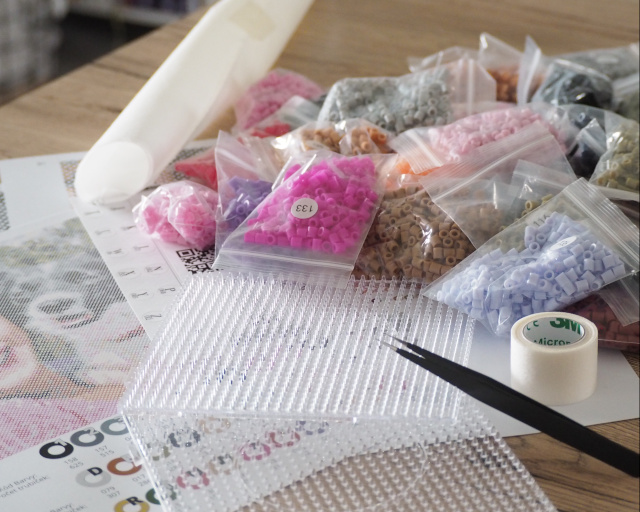 Just start
Fuse beads are nothing new, you may know them from your childhood. These are tiny multicoloured plastic beads, assembled on a special pegboard which gives you a free hand when creating. Once you have finished your motif, just iron the beads over the baking paper. This will literally fuse them together resulting in a beautiful design.
You no longer have to worry about how to arrange the different colours on the pegboard to create a lovely motif, thanks to our ingenious approach. If you're stuck for ideas but still want to make your own design, we have fuse beads with a graphic template. This way, you get a graphic template that is simple to create with. The result is that everything is ultimately a lot simpler, and you can easily create even more difficult components.
A wide range of motifs
You can enjoy yourself while crafting and focusing on the process. Just choose the motif that best appeals to you.Our selection is varied, whether you want to create an image of flowers, animals or nature.This one-of-a-kind method can also be used to immortalise the works of great painters, popular characters from films and TV series, or destinations from across the world. The graphic template allows you put together almost anything based on your selected motif.
Not only are there plenty of motifs available for fuse beads, but you can also create an artwork based on your own photoJust choose your favourite and send it to us to create a tailor-made design for you. We'll prepare a detailed template from which you can easily build your fuse bead artwork.
A practical set for crafting
Using fuse beads, you'll have a lot of fun. It is a simple method that will test your imagination, patience, and focus. Our all-inclusive beading kit includes everything you need. The foundation of which is a graphic template with symbols and numbers to help you see where each bead belongs. There are also individual graphic cut-out pegboard templates of the image and, of course, colourful beads organised in sachets - always custom-made for the chosen motif.
If you are just starting out, choose a set with tools. Two transparent plastic pegboards for assembling the beads, tweezers for convenient picking up, and baking paper for ironing are all part of the package. Given that you have nothing to worry about, start crafting right away and take full advantage of the experience. You can save money and order without tools if you already have these items at home.
Fuse beads - instructions
Transforming your favourite photo into an intriguing motif using fuse beads is a beautiful way to make an original piece of art, or you could use a ready-made motif to start from scratch. Which choice do you find most appealing?